SCHL All Star Rosters Announced
SCHL
February 10th, 2012 at 5:33PM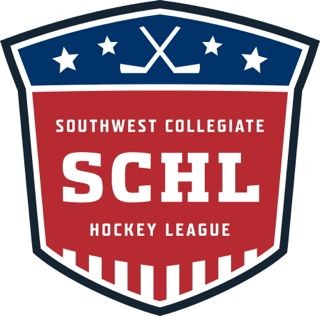 ---
Rosters have been chosen for the 2012 SCHL All-Star Game. Your votes came in and helped choose the starters and shape the rosters for each squad. Thank you to all who voted and to all who were nominated.
Congratulations to all who made the teams!
Game Time: 7:00pm
If you cannot make the game, are injured or choose not to participate your team captain may pick a replacement player.
Team Black- Wear your school's away (dark) jersey

Coaches
Assistant- Gary Baker
LTU
Starters
Nic Wahler- G

TTU
Robbie Price- D TTU
Mickey Phillips- D

SHSU
Alex Best- F

OSU
Austin Lara- F

SFA
Roster
Michael Jones

SFA
Scott Zinser

SHSU
Michael Crayton

TTU
Steven Brian

LTU
Matthew Sunseri

LTU
Joey Ribbens

OSU
Brett Allen

OSU
Ryan Romance

LTU
Terrence Jones

SFA
Michael Hinton

LTU
Team Silver- Wear your school's home (white) jersey
Coaches
Assistant- Ryan Jones
TXST
Starters
Charles Stafford- G

UNT
Seth Doty- D

TXST
John Paul Kellogg- D

UNT
Alex Kick- F

UT
Jason Langhoff- F

UNO
Roster
Rob Medina

UT
Bennett Price

TXST
Jonathan Ford

UNT
John Ross

UNO
Nicholas Jones

TXST
Jason Eaton

UNO
Tim Holt

ACU
Conan Gammel

UT
Eric Bitner- G

TXST
Bryn Agnew-G

UNT