Division 2 Play-off Race Comes Down to the Wire
5 teams fight for 4 spots
SCHL
February 16th, 2012 at 12:02AM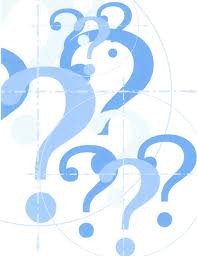 ---
The final weekend of regular season games should be nothing short of interesting as 5 teams battle for 4 play-off spots. Some teams have secured their place in the post season, but none have locked up their final ranking. Below we'll examine the 5 teams in the hunt and how this weekend could effect them.

Oklahoma State University
Current Rank: 1st - 20 points
Possible Points: 6
Games Remaining: TXST, UNO, ACU
The Cowboys have been successful their first season in the league and have secured a spot in the post season. In order to guarantee first seed they must win 2 of their 3 remaining games.
Texas State San Marcos
Current Rank: 2nd - 16 points
Possible Points: 6
Games Remaining: OSU, ACU, TCU
Texas State is riding a 6 game Division 2 winning streak into the final weekend. The last time they lost in divisional play was back in November to Oklahoma State. The Bobcats look to avenge that loss and add to their point total. Because UNO has a game in hand TX State may have to wait for the outcome of the Privateers' games to know their seed in the post season.

New Orleans
Current Rank: 3rd - 14 points
Possible Points: 8
Games Remaining: ACU, OSU, SFA, LTU

UNO wants to make it to the post season and make another run at nationals, but their path isn't easy. If facing OK State isn't enough of a challenge, UNO must take on SFA & LTU who are fighting to guarantee their spot in the play-offs. There are a lot of variables, but mathematically UNO could rank as high as 1st or be left out of the play-offs entirely. For the Privateers it's win and in or lose and hope.


Stephen F. Austin & Louisiana Tech
Current Rank: 4th
Possible Points: 6
Games Remaining: TCU, UNO, Each Other
I only group these teams together because their path to the play-offs is the same. The season for both of these teams could come down to the final game. Each team must win 1 game before they face off on Sunday for the season to come down to the wire. The teams are tied in points and are 1-1 against each other, so history isn't a good guide as to the outcome. In fact, if one team is behind the other by 2 points, they could win the final match up, tie in points and then advance to the play-offs as the winner will have won the first tie breaker: Head to Head record. Lone Star Rink is the place to be Sunday at 1pm.
The variables are too many to count, but the teams seem to know the key to securing a spot in the play-offs is simple: JUST WIN!
Good luck to everyone this weekend!