The Man That Saved a Season
Southwest Hockey Mourns Loss of Rink Owner
SCHL
November 1st, 2012 at 6:11PM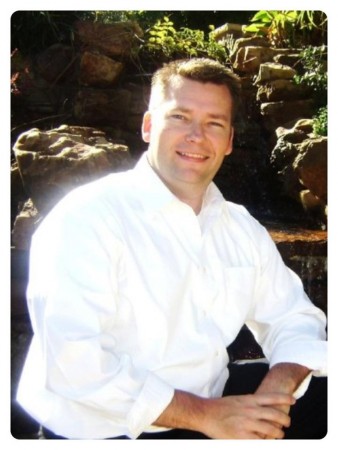 ---
The list is short, the personalities unique. Rink owners and league managers are a familiar face, they shape young lives and are truly dedicated to their cause. Along with the SCHL staff this group is involved with the SCHL for more years than anyone. From the first time a child laces their skates to the time that same child plays in their first college game, rink owners are there every step of the way. Inline hockey has changed a lot over the last 2 years and Tim Mangrum was grooming the next generation of SCHL players.
The September before the 2010- 11 SCHL season the league's prospects were grim. Face Off had closed, there was no facility in Houston and the only available facilities had commitments that severely limited our ability to play. There was no viable option for the league at that point in time. I heard about Tim's plans and immediately contacted him to see how the league could help and to let him know about our situation. Tim's ambition and goals were big at the time. Incorporate, buy a floor, rent a building, buy boards and glass, clean the building, construct locker rooms and install the newly purchased floor, boards and glass...and do it in a month and a half. To call the task monumental is an understatement.
With help from the inline community along with his determination and leadership Tim accomplished his goals. During the chaos of creating the rink Tim's vision for the future of inline hockey was never lost. Tim and his family started playing at Face Off shortly before it closed. Tim was on vacation only to come back and find there was no place to play. In the short time he was involved at Face Off Tim grew to appreciate the community created by inline hockey players. Not only in DFW, but across the Southwest. Tim saw the bigger picture and life lessons the sport taught and was determined to keep the game alive in North Texas. Tim's selfless act saved our season and may have saved our league.
Since 2010 we've seen resurgence in inline hockey. Youth numbers are climbing, adult participation is up and ice hockey players are taking notice of the benefit inline hockey provides. Tim was exactly what the sport needed right when it needed it. A person that was passionate, committed and able to make things happen. It is a void that was filled then vacated too quickly.
In a short time Tim made a great impact. We can't replace Tim but we can emulate him. It is up to us to carry on his vision. Tim saw inline hockey as more than a chance to work on your moves. He saw it as an opportunity to learn about life. Leadership, hard work, determination, goal setting and a feeling of accomplishment that's what inline hockey is about. That's what Tim Mangrum embodied. Rest in Peace my friend.