Defending National Champs Roll into the Lone Star State
SCHL Excited to Host Top Tier Program
SCHL
November 14th, 2012 at 5:36PM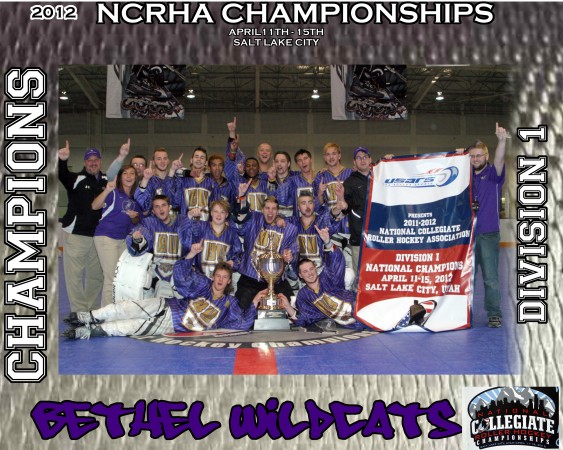 ---
By Ben Hamaty
There is great excitement and anticipation this week as the SCHL plays host to defending national champion Bethel University this weekend at Houston Indoor Sports. The tournament this weekend will give SCHL teams a chance to gauge themselves against one of the premier teams in the country.
As the National Champs roll into Texas Coach Matt Swinea knows that being the champions means getting everyone else's best. "Just because you are the national champions doesn't mean you're going to just show up and get the win." Bethel returns most of last year's team including top scorers Josh Foote, Cole Sonstelie, and Chris Roberts. Also returning this season is goalie and member of the World Champion Canadian Inline National team Ewen MacPherson.
With that many key pieces returning, Bethel has the benefit of great team chemistry that has been built over seasons of playing together. In addition to being a cohesive unit on the rink, Bethel predicates its game around outstanding team speed and excellent goaltending. Coach Swinea believes that gives his team an advantage. "With no offside and with inline being less physical than ice, our team speed gives us the opportunity to really stretch the rink and get behind opposing team's defenses," Swinea said. "We also feel that our goaltending can stack up with anybody"
Bethel is excited for the opportunity to play teams from outside their region and excited to go toe-to-toe with larger schools. Swinea also believes it is important to face as many different styles of play as possible saying, "The more different teams and styles of play you see, the better prepared it will make you when nationals roll around."
Coach Swinea would like to give special thanks to the SCHL for making the trip to Texas this weekend possible explaining, "The SCHL has been fantastic to work with and really did a great job at accommodating us."
Bethel will bring both A & B teams to the tournament this weekend so SCHL teams in D1 & D2 will test their mettle against one of the top programs in the country. Texas State, Texas Tech, UT and UNT take their best shot at the champs when the puck drops this weekend at Houston Indoor Sports.