SCHL Play-off Format
Teams battle for the SCHL Champion's Cups
SCHL
February 28th, 2014 at 2:19PM
February 28th, 2014 2:26PM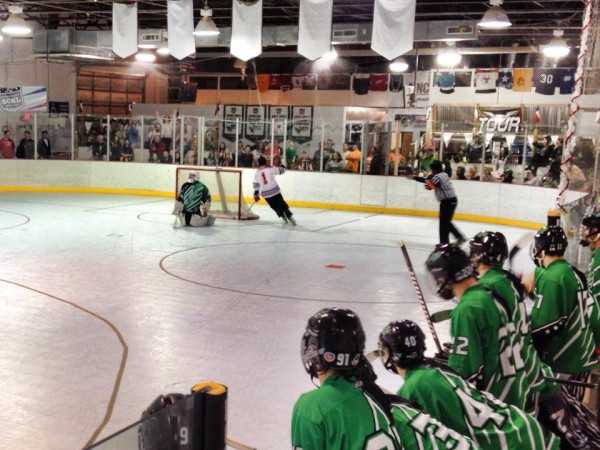 ---
Soon the play-off schedule will be posted. For D1 & B we will play a best 2 of 3 series. For D2 each team will play 4 games and the top 4 teams will move on and play single elimination games. I know I told many of you that we would play 3 games and have every team play elimination games, but that scenario isn't possible. Having an odd number of teams play an odd number of games left one team short a game. I apologize for any confusion this may cause moving forward.

Play-off notes
For teams fighting for the top 4 spots in D2 we will proceed as follows for the weekend:
Point system is the same as regular season:

Win- Regulation/ OT/ Shootout- 2 pts
OT or Shootout loss- 1 pt
Regulation loss- 0 pts

During the preliminary 4 games we will follow regular season overtime rules
During elimination and during all D1 & B games we will play full 12 minute sudden death overtime until a winner is determined.
Tie breakers

Most regulation wins
Fewest goals against
Most goals for
Fewest penalty minutes

If there is still no clear winner we will have a play in game to determine which team moves ahead.

This game would follow elimination game overtime rules
If the B game 3 is not needed we will play that game at 1pm on Sunday
Otherwise we will open a spot at 2pm and move games as needed
Good luck to everyone during play-offs.