All Done in New Jersey
by Vincent Matula
February 18th, 2020 at 7:00AM
February 18th, 2020 1:01PM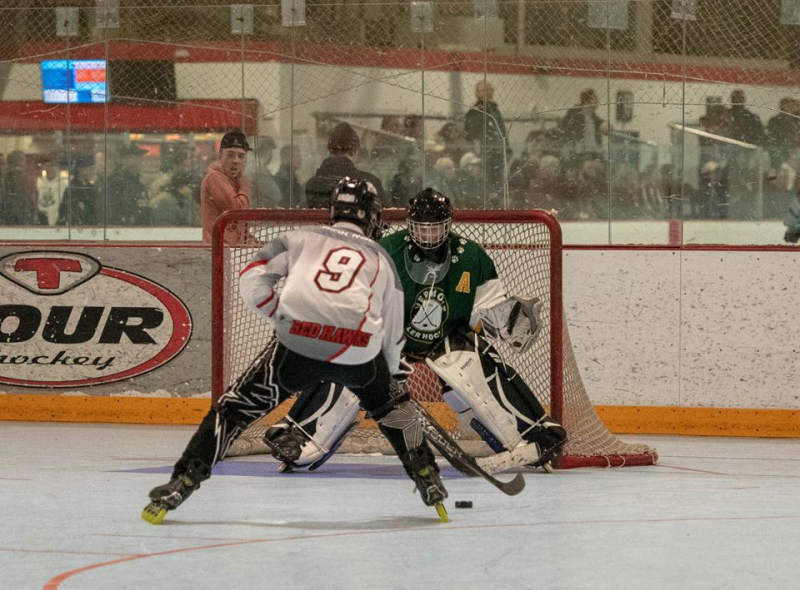 ---
A quick trip to North Arlington, NJ has wrapped up with plenty of Division 3 teams getting games in before the final weekend of the ECRHA regular season.
It was a weekend full of non-conference games for Montclair State that saw the Red Hawks average just over eight goals per game. They began with a 6-1 victory over Cortland after losing to them in a heartbreaker earlier this season. After that, Montclair went on to defeat Cornell and St. Joseph's in running clock fashion for a weekend sweep. Ty Pezzolla leads the club with 38 goals and is first in the division with seven game-winning goals. Pezzolla joins teammate David Dziezawiec as two of the top five players in D3 for goals, points and star points.
Joining Montclair with a weekend sweep of their own was Oswego as the Lakers won both their games on Saturday by running clock against St. Joseph's and followed that up by taking down Cortland 4-1 later that evening. Their other win came in the form of a forfeit over Cornell. A five goal weekend by Aidan Ryan has surpassed his goal total of 12 from last season. Coming into Old Bethpage, Montclair trails Oswego for sixth place by two points.
After starting their weekend with losses to Montclair and Oswego, Cortland responded on Sunday with wins against Hofstra and Lock Haven. In their first two games of the weekend, the Red Dragons scored just two goals but exploded for 26 goals on the final day. Each skater recorded at least two points on Sunday, but it was Kyle Jermyn who finished the weekend with the most points (nine) putting his season total at 32 points to lead Cortland in scoring. On the other hand, goalie Stefen Rosner has the most saves per game in D3 with 23.9 over 11 games.
At first, it appeared to be smooth sailing for Hofstra University against Cornell as the Pride were leading at one point by a score of 6-2. However, five straight goals by Cornell found Hofstra trailing 7-6 in the final period of regulation. Collin Ewald would go on to score the game tying and winning goals to give his Hofstra team an 8-7 win. Hofstra also came back against their Long Island rivals over at St. Joseph's with a four goal third period to give them a 5-2 win, marking their third straight victory over St. Joe's. Hofstra's lone loss of the weekend came against Cortland on Sunday. Both Ewald and Elijah Vaillancourt recorded five goals in Hofstra's three games played. Just one point separates the Long Island teams from ninth place as the Pride have a game in hand on St. Joseph's.
To start their weekend, St. Joseph's College found themselves on the wrong side of a running clock loss to Oswego. Later in the day, the Golden Eagles bounced back for a 6-3 win over Lock Haven as two shorthanded goals in ten seconds by Nick Mercado proved to be the difference. That would be the only win for St. Joe's as the club fell to rival school Hofstra on Saturday night and concluded their time in North Arlington losing to Montclair on Sunday morning. Rookie goalie Timothy Dupuis continues to impress as he now has the most saves in D3 with 311 through 14 games played.
Having just four skaters for the weekend did not stop Cornell University from putting forth their best hockey of the season. In their three games played, Daniel Pike of the Big Red recorded 17 points and earned the second start or better in each game. His Cornell team suffered losses to Hofstra and Montclair, but grabbed a 12-5 victory over Lock Haven where Pike tallied eight goals and ten total points. Cornell won't be attending the All-Star event this weekend, therefore eliminating them from playoff contention. As for Lock Haven, the Bald Eagles received a win over Niagara who also won't make it to Old Bethpage this weekend. With no other wins from this past weekend, a Regionals spot hangs in the balance based on their results this upcoming weekend in Old Bethpage, NY.