Heading into this weekend's Tucson event
1st Semester wraps up heading into the holiday break
December 4th, 2019 at 11:51PM
December 5th, 2019 5:54AM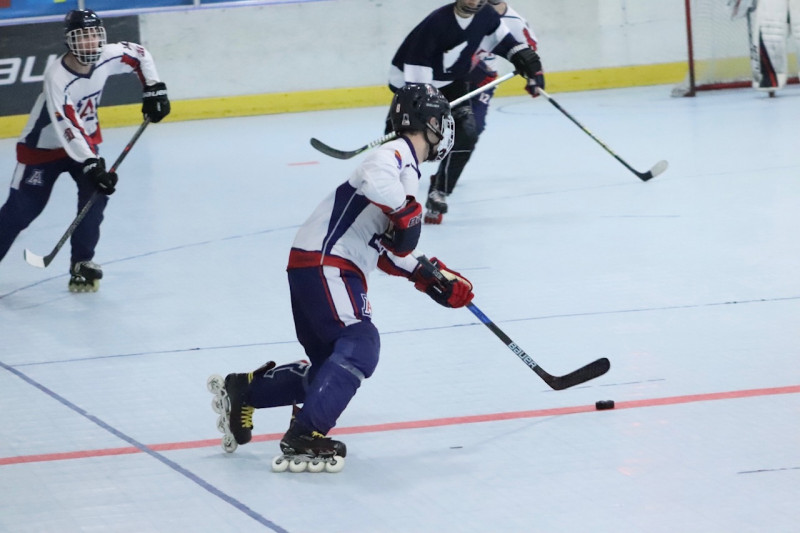 ---
All 3 returning Arizona schools, bringing 2 squads a piece, plus brand new Grand Canyon University, eager to play their 1st games of collegiate roller hockey, converge on Tucson indoor sports center this Saturday and Sunday, December 7-8.
Grand Canyon will face Arizona State (D1), Northern Arizona ((D2) and University of Arizona (D3) in their first set of games.
ASU (6-1) has already defeated Division 1 rival CSU Fullerton twice, with their only blemish a 0-1 loss to Cal Poly SLO in October.
NAU (3-1) has only played in 1 event so far, defeating CSU Fullerton, San Jose State, Chico State in OT, and the 1 loss to Cal Poly SLO.
U of A (4-0) brings a perfect record into the event, with some quality wins against West Valley College (5-4 OT win) and 2019 National Runner-Up UC Berkeley. Their schedule will be tougher this weekend against upper division opponents.
In Division 4, all 3 teams have played just 1 event (4 games), and sit in the middle of the pack since Cal Poly SLO Gold and CSU Fullerton's D4 squads have played 8 games. ASU D4 is 4-0 while NAU and U of A's D4 squads are a solid 2-2.
Although we have teams from multiple divisions, they will be playing across divisions this weekend, which is happening for all WCRHL teams this season as well. Already Cal Poly SLO (D2) has played Cal Poly Pomona (D3) for thr first time in many, many years and several D4 teams have played D3 teams as well. One might think that the team in the higher division should win each time, it's already proven not to be the case as Arizona State's D4 team had already defeated UC Berkeley as well as some D2 teams beating D1 teams.
It's still early in the season, plenty of runway left before the WCRHL Conference Championships in March in Corona, CA and the NCRHA National Championships in April in Fort Myers, Florida.
For the full schedule for this weekend's slate of games, go to: https://wcrhl.com/event/_/2067?event_id=2067