Division IV Semifinal Matchups Set
April 9th, 2022 at 11:56PM
April 10th, 2022 4:57AM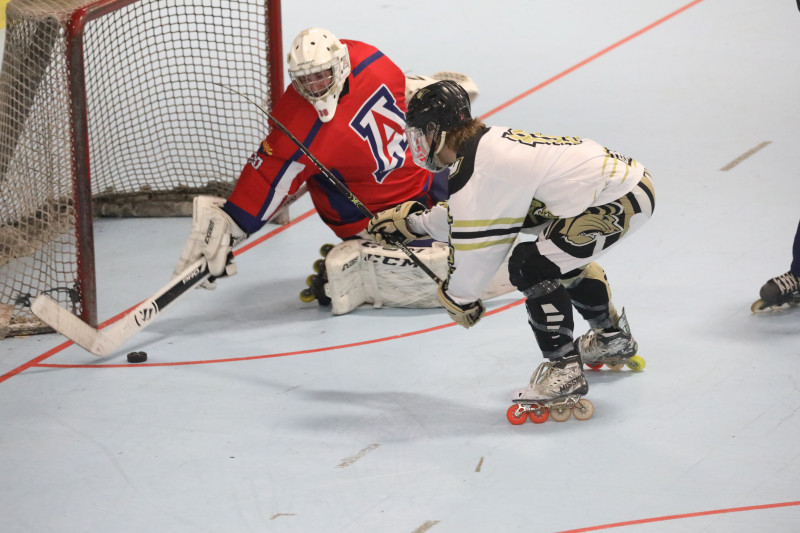 ---
The Division IV semifinal matchups are set. After all 6 teams played 3 round robin games each, the op 2 teams earned a 1st round bye while the bottom four played into the semifinals.
Here is a preview of the Division III semifinal matchups:
Lindenwood vs. Michigan State
10:30am
We have seen this matchup many times before, and this definitely won't be the last. These 2 teams met earlier in the season, with a Lindenwood 11-1 win.
So far at this event, Lindenwood has gone 3-0 in round robin and earned a 1st round bye into the semifinals. Their round robin wins were commanding, 15-0 vs. Arizona, 9-1 vs. Slippery Rock and 16-0 vs. CSU Fullerton.
Michigan State's route was not too much different, as they also went 3-0 in round robin, but were the #2 seed, hence the 1st round game against UMass. MSU's round robin wins were against CSU Fullerton 6-2, Arizona 3-2 and Slippery Rock 4-2. MSU defeated UMass 5-1 in that 1st round game, and now faces Lindenwood in what should be a great semifinal battle.
Slippery Rock vs. Arizona
11:45am
Slippery Rock went 1-2 in round robin, with the losses to Lindenwood and Michigan State, but a 5-3 win against UMass which made Slippery Rock the #1 seed in their pool and earning them a 1st round bye.
Arizona had a rough round robin, going 0-3 but not without a fight. After their opening game loss to Lindenwood, they lost to Michigan State and UMass by just 1 goal each game. Then in the 1st round of the playoffs they faced CSU Fullerton, and they beat their WCRHL rival by a score of 5-3, earning this trip to the semis.
These two teams have never met, so it promises to be a good one!
--
Stay tuned to www.ncrha.org for live scoring and NCRHA TV for live broadcasts!
NCRHA TV is available on most Smart TVs and mobile devices, as well as via browser at www.NCRHA.TV.